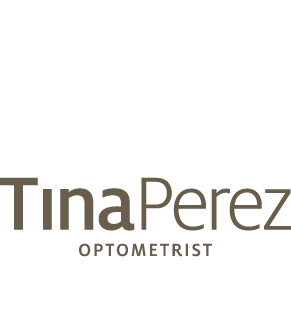 We value good sight. We value you.
Healthy eyes are important to the quality of life for you and your family. Eyes are one of the hardest working body parts but often the most neglected. At Tina Perez you get thorough assessment and highly experienced, highly qualified advice for your eyes - whether you're young or old. Regular checks are important in detecting common eye conditions such as glaucoma, cataracts, and macular degeneration or simply helping you manage dry eyes.
The right look for you.
At Tina Perez we match eye health with the latest in frame fashion. Eyewear is a delicate but obvious extension of your personality. It's important therefore to get it right. Sadly, many people think you need to sacrifice fashion for functionality. Not so at Tina Perez. Our team have an eye for fashion and years of experience matching frames to faces. You can trust us to help you find individually styled frames to suit your face and your personality.
Your eyes are in good hands.
Tina is passionate about helping people to see better.
Her career started with a Bachelor Degree in Optometry with Honours from the University of NSW, going on to complete a postgraduate in Ocular Therapeutics. She has worked many years at the Eye Clinic at Royal Perth Hospital as well as the Low Vision Clinic and has run her own practice for over a decade. During her career, she has travelled to isolated villages in Nepal to help correct blindness from refractive error, provided eye care at homeless clinics across Perth, even participated as a volunteer working at the eye clinic at the Sydney Olympics in 2000. When it comes to eyes, you could say she's seen it all .
We look forward to seeing you soon.
(08) 9388 9053
lookgood@tinaperez.com.au